This is a guest post provided by Rachel Perez at Northstar Inbound with tips for homeowners also
For every accomplishment humanity makes towards environmental improvement, another remains to be fixed. Understandably, much of our focus is on climate change. Still, many other areas deserve our immediate attention.
One of the most pressing issues is bird safety. Specifically, it concerns transitioning structures into bird-safe buildings. Millions of birds die every year because of buildings. This is second only to cat attacks. While compassion is a leading driver behind the need for bird-safeness, it is far from the only reason. Birds are beneficial for the environment and the welfare of humanity, as well.
Federal and regional legislation has been introduced with bird safety in mind. The political world may take time to reach a decision, but we, the people, can step up and take matters into our own hands. We should be glad that bird-safe materials are both practical and easy to establish. Buildings worldwide can thus start to become bird-safe in a few accessible steps.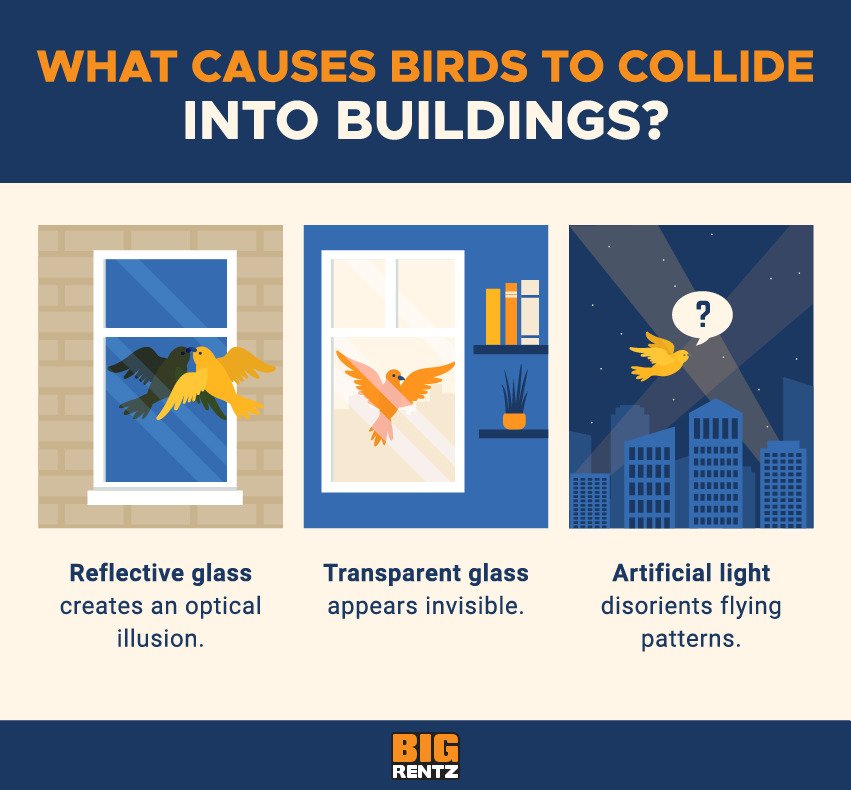 Why Are Buildings Dangerous?
Building collisions kill between 100 million and 1 billion birds every year. Here's why.
Most buildings are tall structures covered in glass. This large amount of transparent glass is a leading threat to birds.
Yet, height isn't a significant factor. According to a Smithsonian study, only 1% of its recorded strikes were on buildings taller than 11 stories, and 44% of all strikes occurred on buildings three stories or less. In other words, glass is the most lethal aspect of a building.
Glass is dangerous in many ways. For example:
Windows create the illusion of an open path for birds.

Glass can reflect the environment and create hazardous illusions.

Windows and glass fixtures can reflect light, attracting and disorienting birds and causing collisions.
A clear pane of glass appears as clear air to them. Additionally, glass windows allow dangerous illumination to pollute the sky. This is especially detrimental at night. The illumination of cities can disrupt birds' migration patterns. And it can disorient other birds who are attempting to fly at night. 
Unshielded lights can attract birds, leading them down into high-glass areas. Birds have also been shown to fly around light sources until exhaustion. Highly-illuminated buildings can wreak havoc on the local bird population and, by extension, the entire local ecology.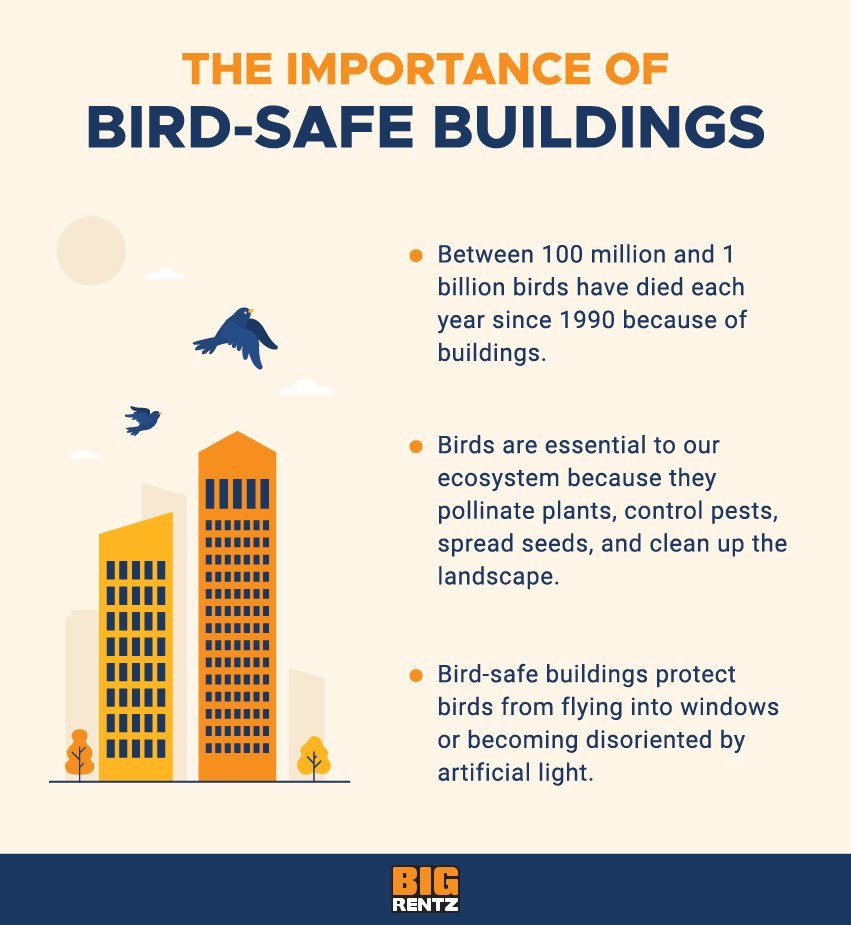 The Importance of Birds
Aside from their aesthetic allure, birds are essential members of the environment. They eat 400-500 million tons of insects each year. These numbers include consuming agricultural pests that are harmful to our food supply. Birds are also responsible for saving flora from dangerous, invasive insects.
Birds are vital pollinators across the world. Indeed, over 900 species of birds are pollinators. They are responsible for pollinating over 5% of the plants that humans use.
In addition, birds are also:
Important cleaners, with a single vulture capable of over $11,000 worth of disposal each year.

Seed spreaders, responsible for the spread of up to 70% of habitats in some areas of the world.

Ecosystem balancers, maintaining a proper carbon cycle by eating invertebrates that consume beneficial plants.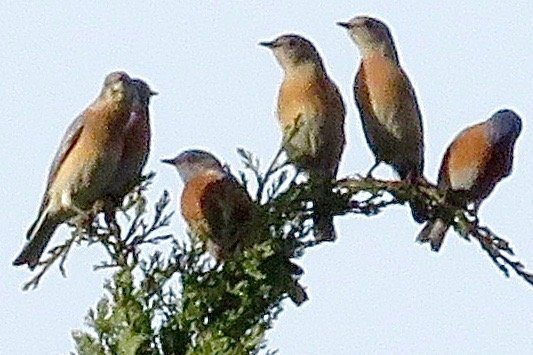 In other words, the importance of birds can't be understated. And as buildings continue to fill the skies, humanity will have to ensure birds are protected. That is where bird-safe buildings shine.

What is a Bird-Safe Building?
To start, bird safeness is measured in a material's threat value. As in, how likely they are to cause harm to a bird. 
According to the American Bird Conservancy, bird-friendly materials have a threat factor of 30 or less. This number corresponds with at least a 50% reduction in collision potential. A building is only deemed bird-safe if the lower 40 feet of its facade is at least 90% with a threat factor of 30 or lower. Above 40 feet, at least 60% of the facade must meet the threat standards.
Common bird-safe window strategies include:
Patterned glass:

Patterns can be achieved with invisible UV patterns, etched markings, and even

taped patterns

. 

Opaque and stained glass:

Non-see-through and non-reflective windows greatly reduce collisions.

Screens, shutters, and netting:

These create visual barriers that deter flying. They also help cushion the blow should a bird still fly into the building. 

Click here for an earlier post for more bird collision prevention tips
Lights pose another major threat. Unblocked light will escape through windows. Unshielded lights send illumination directly into the air. This leads to light pollution and reduced visibility.
Shielded light sources and lights-out programs can have a dramatic impact, especially during months of bird migration. Besides reducing light pollution, light-shielding stops light from attracting and disorienting birds. 
Buildings pose a significant threat to birds and the environment as a whole. Fortunately, the solutions are simple and readily available. From specialized windows to shielded lights, everyone can now take matters into their own hands.