Buying organic or shade grown coffee is an easy way to support biodiversity. We've been buying bulk coffee beans online – from Higher Trading Grounds – for about eight years now. You might come across the term 'shade-grown' coffee and wonder what that means, so here is some info on it. Jennifer Yeatts from Higher Trading Grounds, where we've been ordering our bulk coffee beans for many years, explained that organic coffee is almost always shade grown, and shade grown coffee is almost certainly organic. "So when you buy organic, you're supporting biodiversity and birds," she said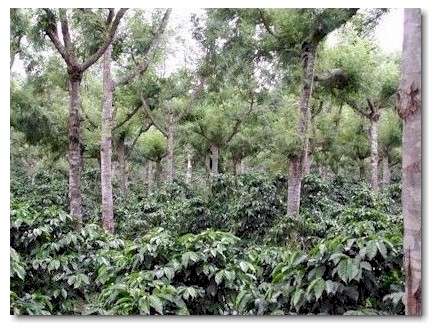 First some definitions: Unlike conventional coffee which is grown in full sun on cleared areas of land, shade-grown coffee grows under a canopy of multiple tree species, which harbors native birds, insects and other critters. It also provides biological corridors vital to migration.
I was introduced to the concept in the 1990s when I read an article posted in front of Macy's, a popular coffee place in Flagstaff AZ. It discussed the environmental damage caused by the increasing coffee consumption in the U.S.. In my travels to Guatemala, Belize and Costa Rica, I've witnessed the rich animal life amidst shade-grown coffee farms. In the late 80s I also saw the clear-cut areas of full sun coffee in my travels to Ghana and Togo.
Problems with Industrial 'Sun' Coffee
Numerous acres of have been cleared for conventional coffee. The Mexican Highlands, which ranks second in the world in their range of biodiversity and provides habitat to over 180 bird species, according to the Smithsonian Migratory Bird Center. In the mid-1900s, 40% of top-level canopy trees were clear-cut for coffee plantations.
Traditionally-managed coffee and cacao (chocolate) plantations support a significantly greater number of birds compared to other agricultural lands. In contrast, studies in Colombia and Mexico have identified over 90 percent fewer bird species in sun-grown plantations than in shade coffee.
It is true the output of sun coffee is higher than shade-grown. But in addition to the loss in biodiversity there is increased soil erosion and toxic run-off due to the pesticides.
Buying Shade-Grown (or Organic) Coffee
Buy organic: Trader Joe's and Whole Foods carry organic coffees and more regular grocery store are stocking organic and shade grown coffees.
There are numerous online sites to get beans or ground coffee. As mentioned we get ours form Higher Grounds Trading – It's fair trade so the farmers are assured profits and organic, plus we like to get a variety. We buy medium roast 5# bags. Grounds for Change is another popular one.
If you like Starbuck, buy their organic coffee.
If in doubt, look for certifications from the Rainforest Alliance, the Smithsonian's Bird Friendly logo or USDA Organic.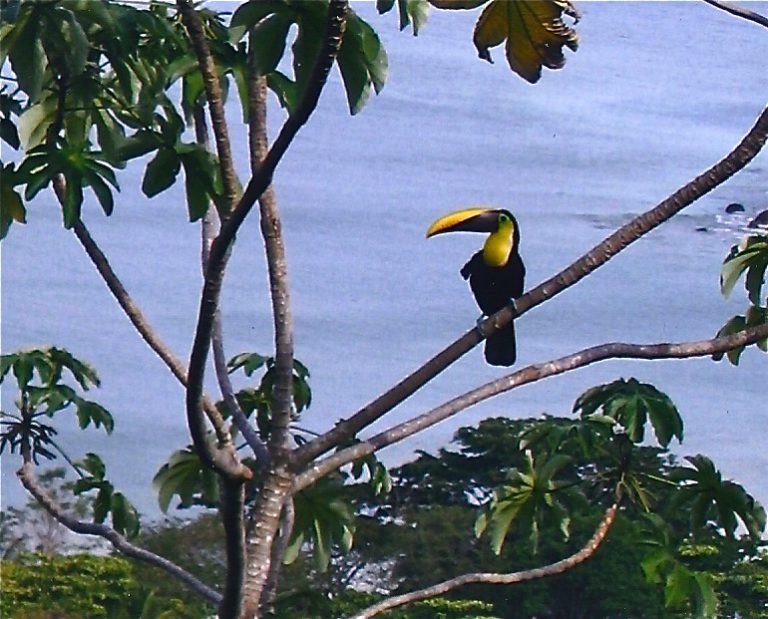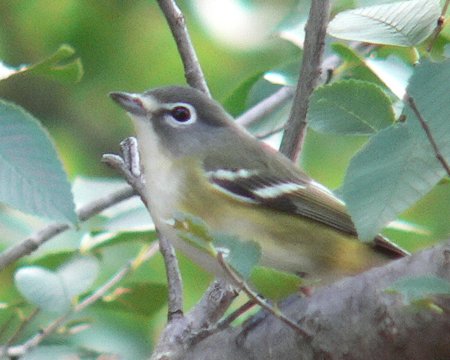 The birds above are among those suffering lost habitat. Others include redstarts, yellow-throated vireos, parrots, trogons, toucans and woodcreepers.
For more info:
Shade Coffee Benefits More Than Birds – 2008 Science Daily article about genetic diversity and other benefits of shade-grown coffee
NRDC article: Coffee, Conservation and Commerce in the Western Hemisphere
Smithsonian Fact Sheets: Neotropical Migratory Bird Basics and Why Birds are Crazy about Coffee (which reviews the studies on traditional and shade coffee biodiversity)
US Fish & Wildlife Shade-grown coffee and migratory birds sheet
Certifications – Look for the following certifications – Rainforest Alliance, the Smithsonian's Bird Friendly logo or USDA Organic.