This is a continuation of favorite hikes that feature hikes with beautiful Californian natives and the nature they usher in. 
This is my go-to hike (only 4 miles) in my beloved San Bernardino National Forest when I'm wanting a very steep work-out, gorgeous views and a wonderful reward of a running creek amidst  a spectacular tree canopy at the top. And then it's downhill all the way back to your car.
The Vivian Creek Trail takes you all the way up to 11,500 ft. San Gorgonio Peak. But I go up to where I first encounter Vivian Creek, not far past the wilderness sign. Except for winter, when the parking lots are closed and some months the trail is covered with snow,  I go all seasons and love them all.
Highlights of this trail:
Fantastic work-out (75 floors), humbling for me (so-so shape). Three of the four miles are steep up to Vivian Creek and its mature forest of Incense Cedar, Jeffrey Pines and white firs. Very fit folks can make it to the top and back in one day – 17 miles, 5400 feet elevation change. Or you can check on a permit for one of the two small camping areas on the way.

California Kingsnake

Nature at its best: There is always something blooming, and always something to see. Yesterday was dozens of different bees and butterflies on blooming ceanothus (click here to see a 15 second video), many other trips I've seen deer or a variety of  critters including the wonderful California King Snake and Mountain Quail pictured here.

A female Mountain Quail that was making a variety of noises to warn its young that were hiding to stay put!

Gorgeous views and a reminder of why the San Bernardino Mountains are a well-kept secret.
I'll let my photos tell the rest of the story.
But first, finding the trailhead. Drive up Highway 38 to the Forest Falls turnoff- continue on until the end and park in the upper lot if it's open or the lower one. Hike up through the picnic areas and up the road, following trail signs. After a half-mile, you cross the boulder-filled Mill Creek. Note: I've never encountered heavy water but that's a possibility so beware.
These photos are from yesterday's (May) hike: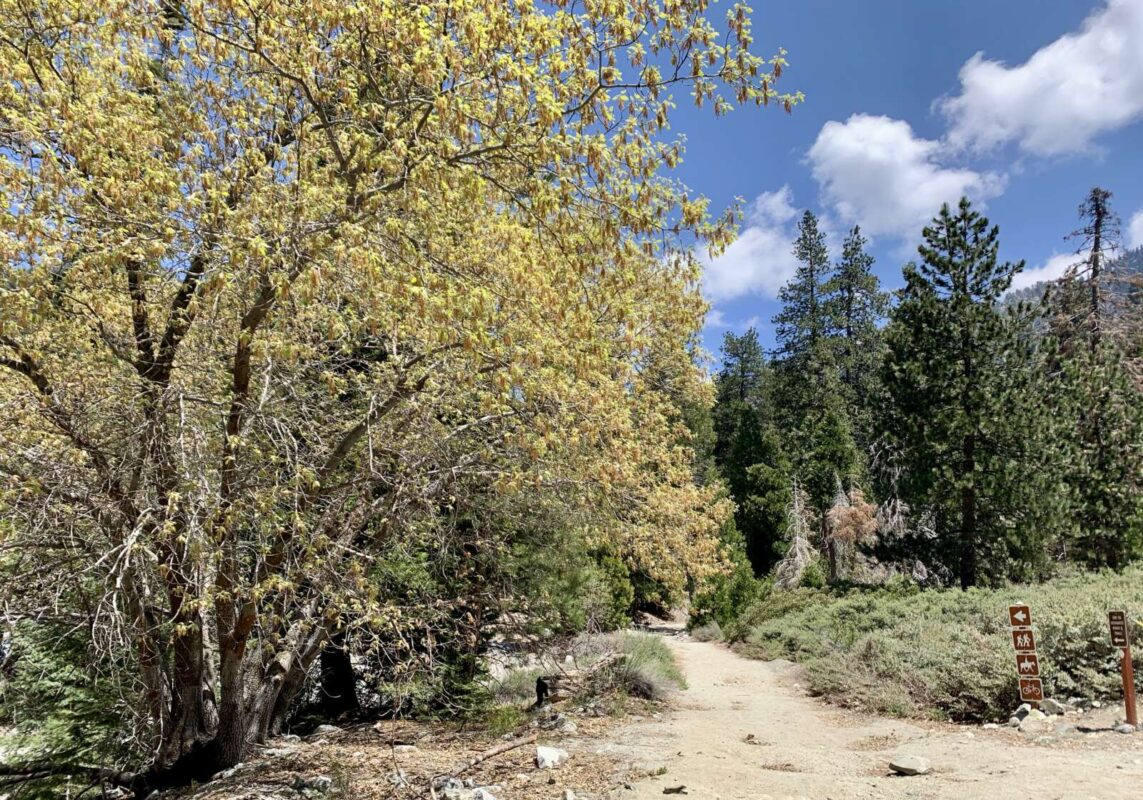 Photos from my Vivian Creek other times of year: