Readers outside California – please google 'native plant society' and your state -there should be a website and a list of plant sales.
Fall through winter are the best times to plant natives because the roots have time to get established before the heat begins. Lucky for us consumers in Southern California, a bunch of upcoming plant sales make it easy to find a large selection of natives.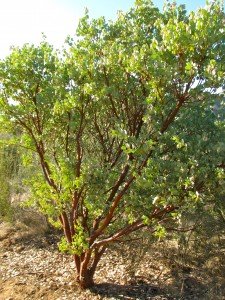 If you're wondering why to consider native plants in your landscaping, here are the reasons I've discovered:
Save on your water bill – one study shows a 66% reduction with native landscaping versus grass.
Attract bees, butterflies and birds, all which have evolved with these plants
Survival rates are high – natives, especially ones native to your particular area, have adapted the unique climate in Southern California. Inland we especially have very hot and dry summers and cold winters that make growing plants difficult
Color year-round: With proper plant selection, the wide variety of natives and their hybrids available today offer color year-round (the experts available at these sales can help you.
Fall Plant Sales
The following have annual fall plant sales. Please check for this year's date on the website links below.
Tree of Life Nursery, 33201 Ortega Hwy, San Juan Capistrano CA 92675
More info: Their sale is typically in late October. Tree of Life Nursery has an amazing selection of beautiful natives, and will have talks on growing natives. Their website www.californianativeplants.com – has an excellent native plant catalog to look up recommended growing conditions. Tree of Life Nursery runs year-round.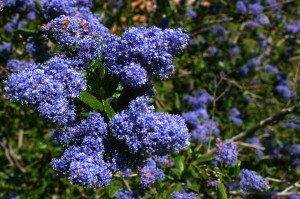 Rancho Santa Ana Botanic Garden has an annual Fall Planting Festival 
1500 N. College Road, Claremont CA 91711
More info: This long-running annual plant sales offers a dizzying number of native plants, many propagated from the Garden collections, with expertadvice available. Also, admission to the garden is free (normally $8) this day, gourmet food trucks, music and a beer garden. Discounts for RSABG members www.rsabg.org
Eaton Canyon Nature Center, 1750 N. Altadena Drive, Pasadena, CA 91107
More info: Good variety of reasonably priced natives for the LA Basin landscapes. CNPS Chapter members can help answer questions, discounts available.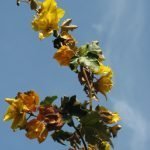 Western Western Municipal Water District– Landscapes Southern CA Style Demonstration Garden, 450 Alessandro Blvd. Riverside, CA 92508
More info: This is another large selection of plants, with experts available to help you. Go see the demonstration garden for ideas prior to the sale. Discounts and prizes for new or renewing CNPS members.
East of San Diego, the Back Country Land Trust has a native plant sale in Alpine CA at Joan MacQueen Middle School, 2001 Tavern Road, Alpine CA 91901
More info: this small but excellent selection of native plants is preceded by an talk prior to the sale that reviews the characteristics of each native for sale.
Also, most of the chapters of the California Native Plant Society (CNPS) hold fall native plant sales.  Please check your local chapter or check this CNPS website to determine the one in your area.